Album Review: Maren Morris – Humble Quest
Kirstin Lovely, Assistant Station Manager
April 13, 2022
I love listening to Maren Morris's music because she has such a rich tone and beautifully walks the line between pop and country, reminding me so much of Taylor Swift's re-recording of her album Fearless (Taylor's Version). Humble Quest highlights Morris's unique voice, while tying her iconic, simple yet regal, melodies together with almost-melancholy, yearning verses.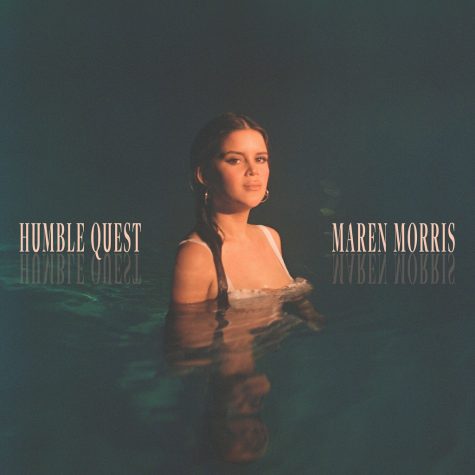 Here's the Track List, and what I think about each one:
1. Circles Around This Town
A track about looking for lyrical inspiration, and yearning for something that she simply can't seem to find inside the city limits.
2. The Furthest Thing
This song is so bittersweet — loving her lifestyle but knowing that her lover is the 'furthest thing' from her right now. Such a sweet song about loving someone so much that any amount of distance between you feels like thousands of miles.
3. I Can't Love You Anymore
A decisive moment where Morris claims she can't bear the on-and-off nature of her relationship, and that she couldn't possibly love him any more than she does — though she may try.
4. Humble Quest
This track is about Morris's struggle to stay humble and stick to her roots in spite of the pressure she feels as a celebrity. Morris writes about her journey toward fame and fitting into a certain image, despite a desire to do her own thing and be unafraid to take up space — yet she's still on a Quest to find something, perhaps to find herself.
5. Background Music
Such a sweet song about loving someone indefinitely, through any obstacle, and with an undying passion, even until Morris is long forgotten by Hollywood. I actually really love the music more than the vocals on this track, it is quite lovely.
6. Nervous
The feeling she describes in this song is so raw: excited nerves, feeling jumpy at the lightest touch of a lover; the intensity of a burning desire, needing your lover more than you need your next breath… And yet she describes it in a controlled, measured manner — in classic Maren Morris style!
7. Tall Guys
Who doesn't love a member of the 6'+ crowd? Morris certainly does — I love her pun-filled, anecdotal take on what it looks like to crane your neck up at a taller-than-average lover.
8. Detour
There's something so inviting about a twisting, dusty back road, and this song explains exactly what it is: adventure-filled possibilities. Maybe you'll find a dead-end, maybe you'll get a flat tire and have to fix it on the side of the road, and maybe you'll find someone along the way.
9. Hummingbird
This song has a strong acoustic feel, paired with lyrics about having to hold on loosely to a delicate love, never trying to cage one another. This song is a strong juxtaposition to Nervous, as it shows the duality of a strong relationship — irresistible passion in the bedroom, but also gentle kisses on the forehead in the morning.
10. Good Friends
This song describes what it is like to be long-term friends with someone: having each other's backs through thick and thin, whispers and secret promises, and keeping the spare key to their house on your keychain.
11. What Would This World Do?
A gentle ballad that explains exactly how important someone is to another — yes, the world will keep spinning and the birds will still migrate, but Morris's world would be absolutely different without her person. Definitely bring some tissues when you listen to this one (for the same reason that I sob every time I listen to "Death By A Thousand Cuts" by Taylor Swift).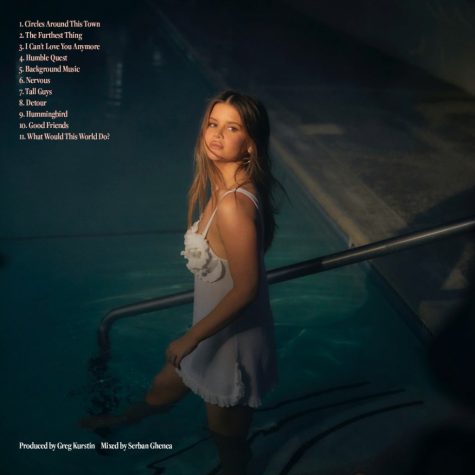 All in all, this is not my favorite album by Morris — my favorite is by far Hero (2017)! — but I do love it for what it is: sweet, a little sappy, and an all-inclusive image of what it means to love another person deeply and truly. Also, normally I'm not one to listen to an entire album straight through, but I think it really helps to build the story that Morris is telling if you do — so I would recommend that. Definitely give it a listen
Was this article helpful?