An Ode to Green Day
DJ Delirium
February 3, 2022
First off, I think it is important to note that I am what people call a "geriatric millennial," a term, which initially was hard to accept. But now the idea of being older just means that I have more perspective to offer. This epiphany has allowed me to reassess some of my more questionable music choices when I was younger in the same way a person can appreciate opening a bottle of vintage wine. As a result, I have decided to offer my views and experience with music from my uniquely aged perspective. So, as I go on a journey of music exploration as a geriatic millennial I thought there would be no better a place to start than with my first music love affair–Green Day.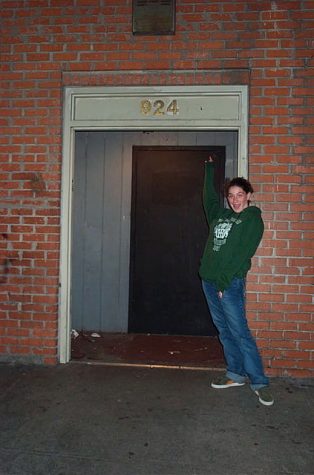 When I talk about Green Day being my first musical love, this may be an understatement. I was obsessed. I was a fanatic. I was enthralled. My nickname from middle school through high school was "Green Day." I ceremoniously dyed my hair green for each album release during those years. I scribbled "Green Day" on all of my school binders and shoes. My room was covered in Green Day posters. I owned two copies of every album (my parents were divorced and I needed my music at both houses). I was a part of the Green Day fan club, something I had to join via the mail. Every time I saw Green Day mentioned in a magazine I carefully cut it out and pinned it to my bedroom wall. For a period of time I wore nothing but Green Day clothing. When my family visited the Bay Area of California when I was in high school I insisted that we visited 924 Gilman, the club in Berkeley where Green Day got their start. I celebrated the band members' birthdays. The only way I remember when my cousin was born because it was the same year Dookie was released (1994). I even had my first kiss at a Green Day concert.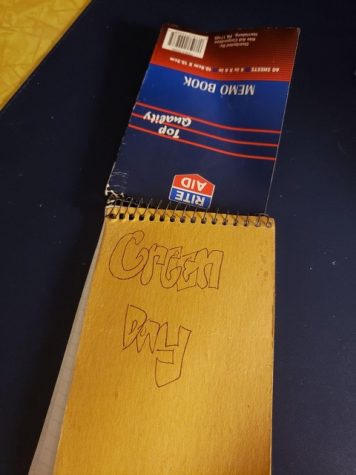 This is all to say that my love was real, it was strong, and it seemed everlasting. But then, the worst thing happened, Green Day became popular, like mega popular. Nimrod, perhaps their most famous album, was released in 1997. The song "Good Riddance (Time of Your Life)" was everywhere. It famously appeared in the finale of Seinfeld, and was present at every one of my Bat and Bar Mitzvah parties. And the popularity bothered me. I liked the idea of being into a band that wasn't mainstream. For me, Nimrod wasn't the Green Day that I knew. And its release signified the beginning of the end of my romance with the band.
My favorite Green Day album is Kerplunk. It is their second studio album. The songs are rough, the singing is raw, and the angst is real. The sounds were unlike anything I had heard on the radio before. The love ballad "2000 Light Years Away" which is about lead singer Billie Joe Armstrong falling in love with his now wife Adrienne is still one of my favorite songs of all time. When I heard the opening refrain, I was moved. I was transferred into Billie Joe's bedroom and could feel his longing.
I sit alone in my bedroom
Staring at the walls
I've been up all damn night long
My pulse is speeding, my love is yearning.
Dookie followed, and while it was popular, it still embodied much of what I loved about Green Day, albeit just a bit more refined. Insomniac was next and it was an experimental adventure into pure sound punk. I always listened to "Brain Stew," for example on my WalkMan before my high school swim meets to get me in the right mood to race.
And then Nimrod was released and everything I loved about Green Day was gone. It didn't have the edge, the raw emotions that I craved. One song, "Hitchin a Ride," was dark and fast and angry. But seemed more like a eulogy to the Green Day glory days than a true representation of what they were. The next two albums, Warning and International Superhits served to completely end my relationship with Green Day (I mean, come on, how much more mainstream does a band have to be to have a best of album?)
All of the albums after Nimrod have been hugely successful. They went on to have a Broadway show, famous actors in their music videos (um hello Evan Rachel Wood and Jamie Bell), and most recently, they were inducted into the Rock and Roll Hall of Fame. Green Day matured and grew up. They are no longer the stoner teenagers they were during their Kerplunk days. And as much as I hate to admit it, their aging has forced me to acknowledge that I too have grown up and changed. I listened to almost nothing but Green Day in those years–my musical choices were myopic. But in the post-Nimrod wake I was able to explore new musical genres and bands. Punk is still my go-to genre, but since the Green Day divorce I have expanded my listening choices beyond a single band. And yes, like every millennial, I listen to indie.
For many people Green Day is that American Idiot band or the band that plays "that one song." But for me they are an innate part of my being. To this day I can still sing every word of every song from their first five albums (yes that includes Nimrod) from memory. I understand now that they are a part of who I am and I am grateful for having them with me for so many years. And when I recently came across an old notebook I had from high school where I scribbled "Green Day," instead of feeling angry, I can say that for the first time I felt happy about my relationship with Green Day for all the joy they have given this geriatic millennial.
Was this article helpful?