Counting Crows: Butter Miracle Tour, Troutdale Oregon, 2021
Andrew Foran, Music Director
September 23, 2021
For me, over the course of this pandemic, one of the things I've missed the most has been live music. I was an avid concert goer all through high school and in my early college years. Concerts for me have always felt like home, a place where everyone stands together and just enjoys the moment, but as the world changed, live music wasn't a possibility any more. Bands would try to set up tours only to have them canceled before they could start as guidelines shifted and the pandemic surged, but finally, with the vaccine more widespread, the world has been slowly moving back, and with that came live music.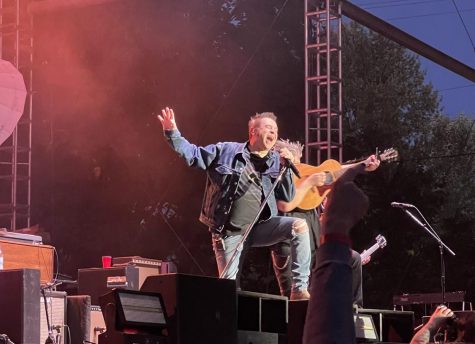 On August 31st, 2021 I had the opportunity to go to a concert and of course it had to be one of my favorite bands, Counting Crows. For context, this was my fourth time seeing Counting Crows ever since I fell in love with them in high school. The bands blend of folk and rock as well as the brilliant lyrics of Adam Duritz captivated me to such an extent that I now make it my mission to see them every time they come to town, so of course I was there, in the second row at the historic McMenamins Edgefield winery and hotel, when the crows took the stage. 
The band blasted through song after song, covering their whole 30 year career, sadly skipping over 2014's "Somewhere Under Wonderland," but I digress. Starting the night with Round Here, the opening track from their debut album August and Everything After, the band took the audience on a journey through their history and also for a brief while, made us forget about some of the things going on around us. There were of course precautions to make this whole event possible. Masks were required as well as proof of vaccination or a negative Covid test, but none of that distracted from the music we were sharing.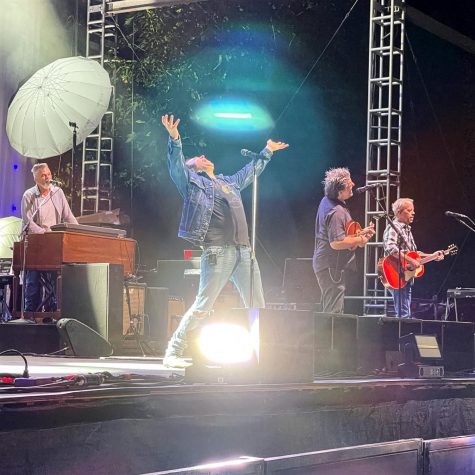 After leading us through the past we were brought to the present when the band played through all of their newest EP, Butter Miracle Suite One, one after the other, highlighting how much the band has grown. They closed out the night with two of their mainstays, Rain King and A Long December, I can't recall a single show where those two songs weren't played at some point. 
This of course all led to an encore, where the tour's openers, Matt Sucich and Seán Barna joined the stage for Hanginaround and the standard closer Holiday in Spain, the perfect send off from a concert. 
Concerts leave me feeling a very certain way, but as the house lights came up and the audience pushed their way out to the parking lot, where we would inevitably sit for at least 20 minutes, I can remember smiling and thinking to myself, welcome home.