Next Up: Redveil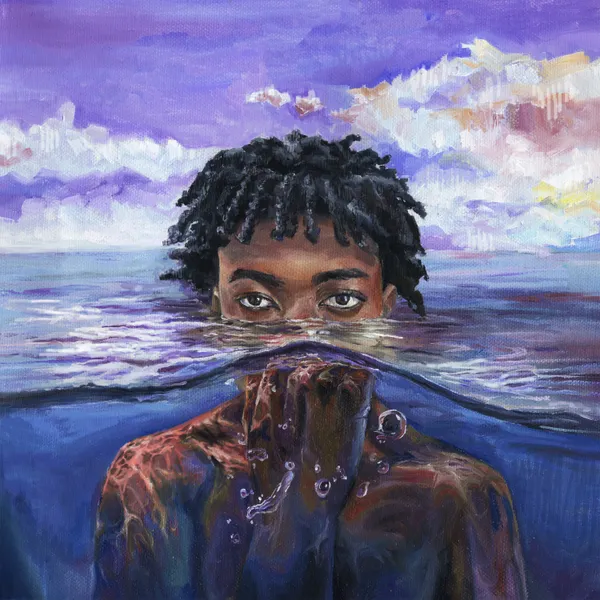 Gabe Chaparro
May 15, 2023
I recently had the pleasure of seeing one of my favorite hip-hop artists, Redveil, at the Hawthorne Theatre in Portland. The two openers were D'mari Harris, his high school best friend, and Femdot, an up-and-coming artist from Chicago. For those who don't know about the Hawthorne Theatre, it is an incredibly intimate venue, especially for a sold-out performance. As I walked into the venue, I was hit with a wave of nostalgia.
Redveil is a significant contributing factor to the love I hold for music. Having found a true devotion for music late in my high school years, listening to an artist that not only made music that was sonically mesmerizing, but was basically the same age as me, was truly special. I am not opposed to listening to music from those older, or even younger, but being able to watch an artist use their potential and blossom gave me a sense of connection to an artist that I hadn't, and still haven't, felt.
What made this connection so much deeper was the quality and depth of Redveil's music. From production and sample flipping to raw lyricism, Redveil can do it all. In 2020 Redveil released his debut album, Niagara, an album that moved mountains. At only 16 years old, Redveil produced most of the album and had electric verses on every single track. Not only this, but the replay value of some tracks is absolutely absurd, with perennial bangers like "Weight", "Clench", and "Drown."
Having taken a brief hiatus from album crafting, which I assume was to finish high school, Redveil released a plethora of singles between 2020 and 2021, with the singles "diving board" and "better" preceding and being featured on his 2022 sophomore album, learn 2 swim. This time being entirely self-produced, Redveil polished his skills, which were ahead of their time to begin with. Absolutely divine sample flipping grouped with potent drums, timely instrumentation, and dynamic vocals, Redveil showed that he is the real deal. To create an album with such sonically different songs that has no skips in my opinion, is unheard of, especially for an 18-year-old. Hip-hop is a versatile genre, and Redveil showed that he could make a hip-hop song for any taste. From the melodic "shoulder," to the stank-face-inducing drop of "new info," to the introspective "working on it," Redveil didn't miss.
Leading up to his tour, Redveil made an appearance on experimental hip-hop powerhouses JPEGMAFIA and Danny Brown's album Scaring the H***, Vol. I, an album that Redveil was the lone feature on. Appearing on the track "Kingdom Hearts Key," Redveil found himself anchoring with the last verse following JPEGMAFIA and Danny, and to say he showed up would be an understatement. Delivering one of the most delightfully aggressive verses I have heard any rapper utter, I was absolutely flabbergasted. I am not kidding when I say I listened to that song 38 times on the night that it dropped. Shortly after this appearance, Redveil dropped his playing w/ fire EP, a project packed to the brim with moshpit-inducing, concert bangers that came just in time for his headlining Water 2 Fire Tour.
Finally regaining consciousness, the already-packed venue was greeted by the first opener, D'mari Harris. A good change of pace from what was to come, Harris's voice was absolutely enchanting. Not only this, but he was able to engage the crowd more than any other opener I had seen, making for a great warm-up for what was to come. Shortly after Harris was Chicago rapper femdot, an extremely talented rapper with unbreakable flow. To my surprise, much of the crowd knew his music, adding to the ambiance surrounding his performance of his most popular song, "94 Camry Music."
Finally, time for Redveil; his DJ and hype man Ryzelle had the crowd engaged, and before I knew it, Redveil was on stage performing "giftbag," a song perfect for concert speakers. For around an hour and a half, Redveil played without breaks, taking the crowd on a trip through his entire discography. Playing pre-Niagara songs like "Uno" and "soulfood," to underappreciated songs like "5500" and "mars," Redveil cooked up a perfect setlist. Despite being nearly 90 degrees in the venue, with not much space to breathe in the crowd, the connection between Redveil and the crowd was a beacon of nonstop energy. Because of this, the night went on with 0 hiccups and endless memorable moments, such as the choir performance of "Weight" and the absolute anarchy that occurred during "black enuff." Capping the night off with his version of an alma mater, "pg baby," and an encore of "pwf," I left the venue incredibly sweaty but beyond satisfied. Other than water, there was only one thought in my head.
Redveil is the future.
Was this article helpful?